This is Kyla's new toy; KooKoo Clubhouse. I saw this in the mall, the price is only Php100 so I grabbed it. Original price was Php300. So i saved 200 pesos, great deal with this one. Anyhow, this Carry Set and Play Set is actually a dog clubhouse/kennel. Its cute and i like the design. She can carry and play with it everywhere. I don't have money to buy her real puppy but I'm glad because she is happy though this is just  an imaginary pup and she's taking care of it.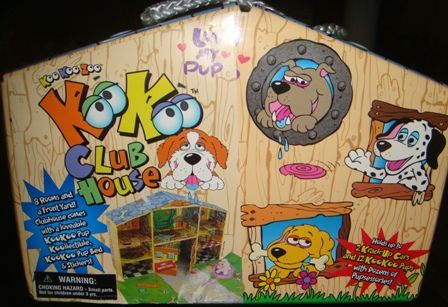 Clubhouse has 8 rooms and front yard.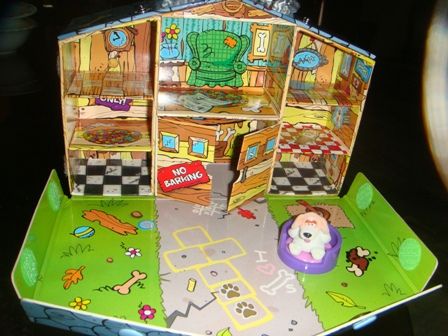 It also comes with one loveable KooKoo pup. If you want more kookoo pup, they can be availed each for Php20, i think this price is on sale already. There are 12 loveable kookoo collectibles to choose and one kennel can fit them all. Aside from one cute puppy, one kookoo bed and stickers are included to decorate the clubhouse.
I bought two puppies so her puppy has companion, wink!
Here is my little girl playing her KooKoo clubhouse.