Browsing Category: "Business"
When you have special functions for school or you are looking for ways to broaden the horizons for your kids, you're going to need money. It's a challenge to send a large group of students on a trip or to hold an unforgettable event, like a prom that is beyond compare. Before you get started, you need to sit down and think about the costs involved in the event or trip. The next step is to determine what you think is reasonable for the students. Do you want them to cover part of the costs? If so, you will want to keep the costs as affordable as possible to ensure all of the children will have access to a great opportunity. Do you want to cover complete costs for the trip? You're going to need to think outside the box to raise the funds you need to make your trip or event a success.
Contact Your State Legislature
Your state senators may be able to assist you. If you contact your representatives well in advance, you may be able to receive bullet funding to assist you with your event or trip. It may not cover all of your costs, but you may be surprised to find out how much could be donated to your school. If you are fortunate to receive aid, be sure to thank your legislator. Invite the individual to the event. Make sure there is good PR to spread the word.
Ask Local Businesses for Donations
Canvas your local area to find out if any businesses would like to donate to your cause. If each business makes a small donation, it can add up. You may find businesses that want to donate materials, such as tote bags or paper goods. This will save money and help you to reach your goals.
Try a Variety of Fundraisers
When you look at fundraisers, keep it simple. You don't want to inundate community members with flyers. Find a company that will offer you a minimum of half of the profits. If you find an opportunity to receive more, even better. Selling salsa is a great option that provides people with plenty of choices at a reasonable price. Try and find products that people use every day in order to sell more. It's best if you can sell a large quantity to make your fundraiser count.
Although making money is a worthwhile pursuit, it doesn't really mean much if you have to spend all day away from your friends and family to do it. Who wants to slave away at a job they hate just to make a livable wage? With that in mind, this guide will look at a few simple ways that practically anyone can make a little extra cash, or in some cases, a lot of extra cash. With the right amount of effort, you can even turn a simple hobby and interest into something that is profitable on a recurring basis.
Property Rights
One of the easiest ways to make money is to take an honest look at your property. Aside from selling your house during a real estate boom, there are other ways in which your property can help you generate an income. Does it have access to minerals or natural gases? If so, then oil and gas royalty companies like Endeavor Acquisitions might be interested in making you an offer on the land. This can be incredibly financially rewarding, so it's worth considering if you're looking for alternative revenue sources.
Online Shops
Online shops like Etsy allow users to make hand-crafted items and then sell them for a premium over the Internet. If you have an interest in crafting or knitting, then consider advertising your trade on sites like this to generate interest. Once you've established a solid customer base, you can start pursuing your trade in earnest. Best of all, since you're doing something you're already interested in, like knitting sweaters or hand-crafting chairs, it won't feel like work.
Spring Cleaning
As spring nears, you might be tempted to clean out your house of all of its junk. While garage sales used to be potentially profitable, they've dropped off in popularity over the years. On the bright side though, there are now plenty of sites that will be more than happy to make an offer on what you believe to be your old junk. Old mobiles, t-shirts, dresses, and virtually anything else that you might consider throwing away has a potential buyer online. Before you commit to cleaning out your house, do a quick search online to see if there's any sites interested in making you an offer on your stuff.
While these tips won't make you a millionaire overnight, they'll at least give you a baseline of monetary support that you can then build from yourself. Just remember, money won't solve all of your problems, so it's better to make a little less money if you'll at least be a little bit happier in the process.
I'm into selling online recently. I'm glad it is now easy to do business even just staying at home. Before, you need a space then put all your staff and sell them. Now, renting a space is not necessary well this is not for everything. Of course bigger business need one but if you are just small time then your abode is the right place to do your business. You just need to share your staff online. There are many different sites where you could put your items like Facebook and Instagram. It is free so no need to pay or rent a space. It is best that your items are available also in mobile just like guitar center mobile because through this your product could be easily seen by potential buyers.
If you have a pond or body of water, you should consider getting an aeration system for it. There is a good chance that you don't know what an aeration system is or what it does. You have been around them, though. People that own standing bodies of water use them all the time. Here are three reasons that you should get an aeration system.
Stratification
Your body of water probably stratifies during the summer months. As it sits stagnantly, the oxygen moves to the top of the water. That causes the bottom layer to run almost entirely out of oxygen. That is a bad thing because it causes the buildup of algae and other organic materials. The process can also be dangerous if your pond is stocked with fish. There are certain species of fish that like to live near the floor of the body of water where they live. They cannot do this if the pond becomes to stratified. An aeration system will redistribute the oxygen equally throughout the water to combat this. That will help bottom-dwelling fish survive the summer months and the thermal stratification that they bring.
Microorganisms
The lack of oxygen doesn't just affect fish. There are invisible microorganisms in the water that are also affected by stratification. A lot of them are essential to the mini-ecosystem that is a pond or lake. One of the primary functions of these organisms is to clean the pond and get rid of waste. Without proper oxygenation through aeration, a bIody of water can become filthy.
Winter
If you live in a cold area, your pond probably gets frozen over during the winter months. That causes a problem when it comes to oxygen levels in the water. The thick sheet of ice on the surface of a lake prevents new oxygen from getting into the water. Since it can't happen naturally, you need to find an unnatural way to get oxygen in there. That is another way that an aeration system comes in handy. It can make sure that fresh oxygen is being pumped into the water even when it is frozen over.
There are multiple aeration services companies in the area. Atlanta Aquatics is an example of a company for aeration systems Sandy Springs Georgia has to offer. If you are thinking about having a system installed or need some maintenance done on your current system, you should give them a call.
Credit catalogues allow you to pay for your goods by breaking up the payments into monthly chunks so that they are more affordable. These pay monthly catalogues are a good way to make a large purchase such as home appliances or furniture, or you may just want to go on a spending spree and treat yourself a bit. Paying for your goods over a period of time makes it easier for you to budget for large purchases and for expensive times of year such as Christmas. As long as you make the minimum payment each month you can take as long as you want to pay for the items you have ordered.
When you apply to open an account with a catalogue you will be given a credit limit. You are then able to order goods up to the value of this limit. When you have spent money on your account you will receive a statement each month that tells you the minimum amount of money that you need to pay. You will have the choice to pay this minimum payment, pay a higher amount than this or pay off the balance in full. If you choose to spread the cost of your purchases then you will be charged interest which means you will pay more overall. If you can't pay for the goods in full, you can reduce the amount of interest that you pay by making more than the minimum payment each month.
If you operate your account well and make all your payments on time, then the company will review your credit limit occasionally and they may increase this limit. If you do not want this increase then you are able to opt out of it but it can allow you to buy more items for your home and it can come in useful if you have an appliance break down suddenly as you will have the means to purchase something new. Managing your account well will also improve your chances of getting credit from elsewhere.
Different catalogue companies will offer different products but most of them tend to offer clothing for men, women and children, as well as electrical items and other products for the home such as decorations and furniture. Some catalogues offer a specialist range of clothing such as plus size ranges, or clothes that have been designed for the older customers. There is nothing to stop you becoming a customer of more than one catalogue which will give you access to a wider range of items.
There are many different catalogue companies that are in operation today, and they all have different specialties. If you visit Pay It later there is a list of some of these companies with details about the type of services that they provide. This will let you choose which catalogue you want to open an account with, and there are also links which will take you directly to the catalogue site.
Have you heard about koozie? I saw bottles, cans and other similar things wrapped with fabric. Before I thought it was just a designed or something but later on, I found out that a koozie has benefits to the beverages. A koozie is designed to thermally insulate a beverage container, like a can or bottle. With this, you can keep your beverages cold or hot for a time being.
Koozie has been used by many companies as promotional giveaways. It is not expensive to produce and they can show their company logo or create your own designs. Aside from the different companies this actually can be a giveaway from any parties like birthdays, baptismal, debutant, wedding and other occasions. So where could you possibly use can koozies? There are many occasions where you could bring it for example picnics, camping trips, sports events, travel, parties and a lot more. Koozies are perfect for any events and household uses.
If you are decided to use koozie, I'm suggesting visiting printglobe.com. I've seen different designs from their site and you could personalize your koozie. The latter is available in variety of colors and styles. Give color, design, style and they will do the rest. The good thing is its really inexpensive and you can save a lot if you're considering purchasing huge quantity. Production time is approximately 5 working days depending on quantity. Production begins once received approval of artwork and proof of payment. These are some of their can koozie products.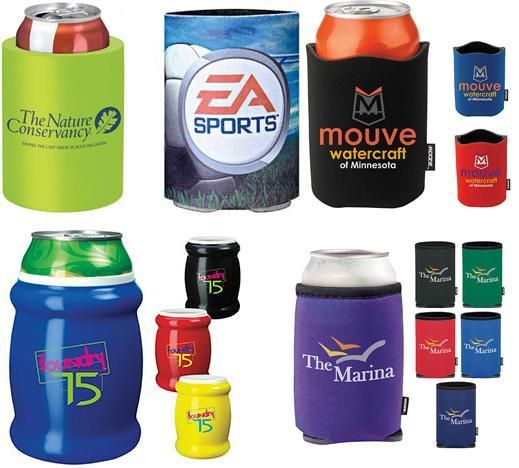 Buying online is a trend nowadays. I think many are using this kind of transaction because its hassle free. Just like yesterday when I went to the mall there were many people because of 3 day sale. I got dizzy and can't find the things I'm looking. You can't experience this when buying online. By the way, if you are looking for all kind of instruments you should Sign up online at MusiciansFriend.com. By doing this you can get more information about their products and services. They have wide range of musical instruments and related items so for sure you will find stuff  if you are music lover to this online site.
Millions are using internet nowadays. It is not only for searching for some stuff, gaming and giving message to loved ones. Now, even online buying has become a trend. I'm one of those millions who love to shop online. I even tried selling online. The feeling is fulfilling if you will receive the item you are buying and if someone wants to buy the items you are selling.
I think you can buy everything online and the good thing some offers Free Shipping. The latter is good if you are always buying online because you can save lots of money. Sometimes online shoppers think twice on buying because of the shipping cost. Good thing there are sites that offer this for free. There are many offers online with great deals just look for it and be wise at all times.
Who doesn't like free stuff? I bought Lactum milk of course but they have a promo of getting Disney collectible items. I chose this bowl with cute minnie mouse lid. This is not new and honestly I can't remember when I got this free Minnie mouse bowl from Lactum. I guess its early December last year. I was browsing my photo files and saw this Minnie mouse bowl. For me its cute so before I put the photos in the trash bin, let me share it here =)
Christmas is fast approaching. Here in the Philippines we celebrate this Holiday as early as September, reason why we are known to have the longest and happiest Christmas celebration in the world. At this month of September, you can hear Christmas songs in almost everywhere. Beautiful and colorful Holiday ornaments can be seen as well. This is the time also that people here starting buying presents for their family and friends.
Early Christmas shopping is reasonable, because at this time, price of certain products are not yet high compared when shopping in the month of November and December. Shoppers are not crowded yet so it would be easy to shop. As a whole, for me doing early shopping can save more money and its stress free.
Before starting to shop, remember to list down first everything. This includes list of persons you will be giving presents, what gift you will give and always go with your budget so you won't spend much. It's best to use coupons in order to get huge discounts. Marks and Spencer voucher codes is just one of the many stores who are offering coupons in order to save money and get great deals specially this Holiday season. If you are fond or passionate on their products, better check voucherking.co.uk because they provide different coupons specifically on Marks and Spencer products. The latter is known for being a reputed company that is recognized for their excellent quality items and high customer satisfaction rates. The store has wide range of retail outlets throughout the UK and all over the world. You can even shop from the comfort of your own home. Marks and Spencer sells wide range of clothing, furniture, homeware, flowers, food and wine, it's a one-stop store.
So what are you waiting for start your early Christmas shopping now and don't forget to add Marks and Spencer products in your shopping list.