Browsing Category: "Food"
Some people may be afraid of bison burgers or any bison meat. They're afraid it's gamey and maybe even believe that bison are still an endangered species. But neither of these things are true.
Bison vs. Cattle
A farm such as Gunpowder Bison and Trading Co. raises their own herds of bison. Unlike their cousins, the cattle raised in crowded and somewhat unsanitary feed lots, bison are not given hormones or antibiotics. Cows need hormones to bulk them up and antibiotics because they are in such close proximity to each other. Moreover, the corn they're finished on is simply not good for their digestive systems.
Why is Bison Superior?
The bison are raised on grass and allowed to move around the pastures as they would in nature. The grass they eat not only nourishes them, but the bison nourish the grass. Because they're heavy beasts, they push grass seed into the ground, which encourages it to germinate. When a bison wallows, or rolls around in the dirt, it creates a depression where water gathers. Its droppings are a perfect manure. Because bison are always moving from place to place, they don't deplete the grass or the water.
Nutritional Value
The result of all this are bison burgers for sale that are leaner, sweeter but richer than burgers made from cattle. Bison meat has fewer calories, but is rich in vitamins, minerals and proteins. A 3.5 ounce serving of bison beef has 2.42 grams of fat; 28.44 grams of protein; 143 calories; 82 milligrams of cholesterol; 3.42 milligrams of iron and 2.86 micrograms of vitamin B-12. In contrast, a 3.5 piece of choice beef from cattle has 18.54 grams of fat; 27.21 grams of protein; 283 calories; 87 mg of cholesterol; 2.72 mg of iron and 2.50 mcg of vitamin B-12.
Bison Meat
As with cattle meat, bison meat can not only be made into thick, delicious, juicy patties but the same kind of steaks cuts from cattle are made into, including New York strip steak, sirloin, ribeye and flat iron. The one difference is that the cowboy steak made from a cow is called a tomahawk steak when it's made from a bison. Bison can be made into chuck and top round roast, London broil, brisket, short ribs and other cuts.
Bison should be tried at least once by everyone who's a lover of animal protein. Once a person's had a taste, they'll want more.
When you move to a new city or state, you may wonder what kinds of businesses will be at your disposal when you want to enjoy an evening out to dinner.  You could check
the phone book or merely show up to one of the local eateries.  However, how can you be sure that it will offer the quality and flavor you want?  Before you spend money at any of the cafes, pubs, or Plano TX seafood restaurants, you can get some of the more important insider information by visiting the websites for these establishments first.
Menu Selections and Online Reviews
Many people like to know what a restaurant has to offer before they walk through the doors.  You may want to know what entrees, appetizers, desserts, and beverages are on the menu well before arrive.  You can get a sneak peek at the menu by viewing it on the restaurant's website.  The online menu gives you a preview of what dishes you can order and what the prices are so that you can decide what you would like to try and how much you might pay for your dinner before you head out for your evening.
You also can find out what other customers have thought of the eatery by reading the online reviews.  By considering some of the reports from other clients, you can decide if the eatery is worth your time or if you should consider another place to go.  Positive reviews can give you the peace of mind that the restaurant serves good food and you will get your money's worth out of your visit.
Other Key Details
Along with checking out the menu and online reviews, you may be on the lookout for other key details.  For example, you may wonder what time the establishment opens and what time it closes.  These details let you plan your visit during a time that works for both you and the restaurant. 

You also may wonder if it offers any specials or discounts.  You may find daily specials or coupons when you check out the establishment's website today.
Eating dinner out at a local restaurant can be a fun and memorable experience if you choose a good eatery.  You can enjoy the occasion and get the most for your money by doing some preliminary research on the menu and other details online.
I baked Filipino Coconut Macaroons. It wasn't my first time baking this sweet. I even sold this one before. I stopped because i don't have big oven. I only bake in small size oven. I don't think it is good thing to bake and sell. It consumes electricity compared to regular size of oven. The small oven in the house can only bake maximum of 20 coconut macaroons in one baking. So, I need to bake 3x if I need 60 pieces. If only we have regular oven in the house because it can bake 60 pieces in one baking, I believe so.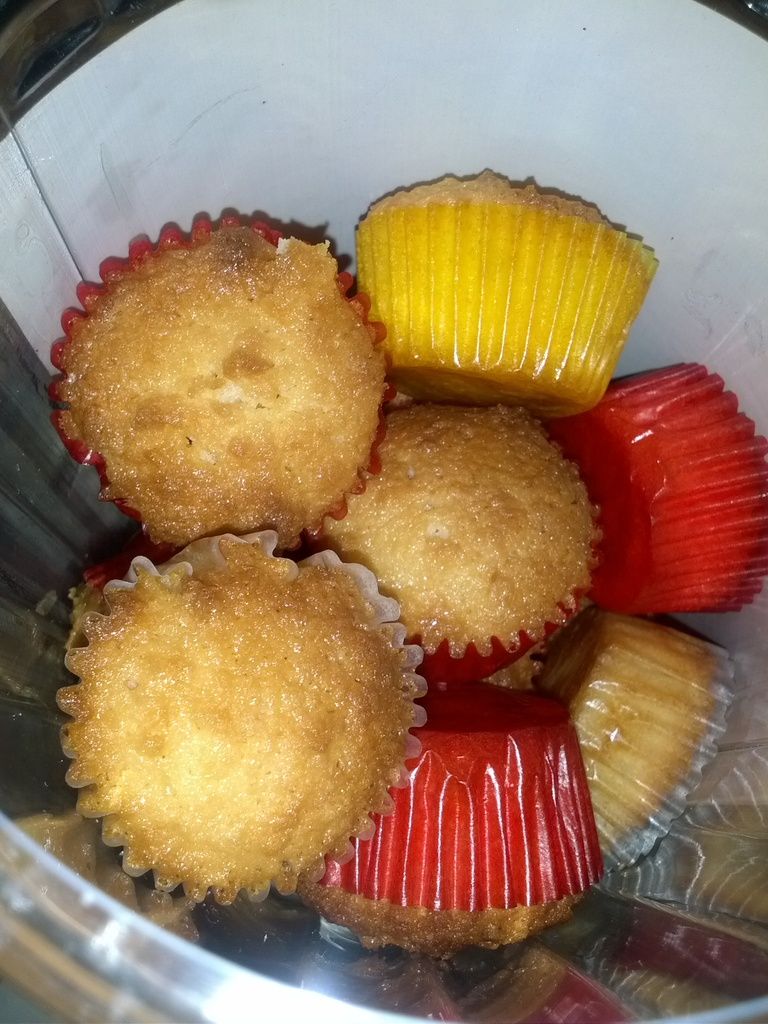 Anyway, so i baked coconut macaroons once again. I have ready ingredients and I'm afraid they will go to waste again. I have ingredients that went to the trash because i forgot i have them and when i checked all expired already. I have two packs of desiccated coconut, i forgot when i bought them. I checked the expiration date and still fine actually 4 months before it expires. This is the main ingredient in filipino coconut macaroon. I have the other ingredients so i baked this one. There are many tutorials online about this Filipino macaroons but i chose http://www.kawalingpinoy.com/filipino-coconut-macaroons/ kawalingpinooy, thanks a lot for your recipe. If you follow her recipe, I'm sure your coconut macaroons will not let you down. Oh well, since it is summertime here in my place, i look forward to bake more sweets. Too bad my daughter didn't help me baking this sweet, but she ate half of the coconut macaroons I baked.
What better gift to give someone than a sweet gift of a candy basket. If you have the tools to make the basket and the candy that you know the person would want, it's easy to make candy gift baskets for all occasions. You can make them for birthdays, holidays, graduations and other special occasions. The key to the basket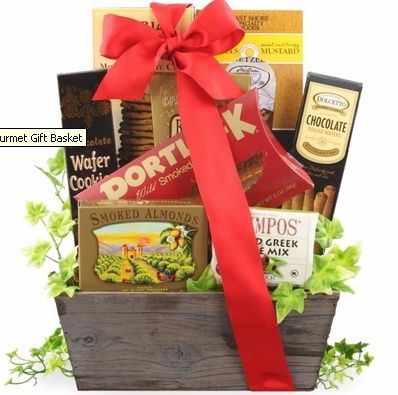 is to use candy that will blend with the occasion and candy that the person will enjoy eating. Add small items to blend with the basket, such as a bear, a small toy or even a mug or candy container.
Find the container for the items that you want to include. It doesn't have to be a basket, but a basket will often provide the support that is needed to hold the candies and other items that you want to add. Cellophane or gift paper can be added to the bottom of the container as a way of adding decoration. When you begin making the basket, you want to add the candy first. This will give you a way to arrange the candy in a way that is beautiful and fun for the recipient. Consider a blend of small boxes, candy bars and items that are on sticks as this will give the basket character.
An idea for a fun basket is to arrange four boxes of candy to make the container. Out cellophane or gift paper inside the square that is created. Position candy bars and lollipops so that they stick up in various angles and positions. This would be an idea for a birthday or for a child. Another option is to get a clear vase for the container. Put gift paper that is the same color of the candy inside the vase. Then, add various sizes of one kind of candy that the person likes. Tie a ribbon around the vase, or you can add a stuffed animal or small gift with the candy to complete the basket. This would be a fun idea for holidays as you can often find candies in the same color during the time of year.
Daughter and I favorite bonding when we are in the mall is eating. For sure you know where we ate these foods.

Their wonton mami and asado siopao are my favorite.
What makes their siopao tasty, for me is the sauce. Just these wonton mami and siopao satisfied my appetite. Same with my daughter she likes these foods as well but chicharap will make her stomach full.
We enjoy eating all these foods because they tasted good and aside from the taste, we also enjoy our dining because of the background music in the store. I feel like sitting even we finished all the foods. I'm not sure if they are using benchmark audio because of the clarity of the sounds. Anyway, I'm sure you know where we ate, so any favorite food from this food store?
Save
And because it's really hot, almost everyday we find time to make popsicle. Good thing I have popsicle molder so its easy for us to make this ice pop. By the way, I got this popsicle molder from Lactum. It was free from buying their milk. This wasn't new and I think I have this molder for a year already or maybe more than a year. Thankful, still reusable =).
I tried different popsicle flavors for my daughter before, but, this time I tried Dutch Mill Yoghurt Drink. I saw commercial of Dutch Mill doing popsicle out of this juice. It's so easy so I don't want summer pass without trying it. All you need is your popsicle molder and dutch mill yoghurt drink. Choose whatever flavor you want, dutch mill has different flavors to offer.
To make yummy dutch mill popsicle, just pour the juice in the popsicle molder and freeze until firm. My molder isn't big so 2 hours is enough to firm the popsicle. Dutch Mill Popsicles are truly refreshing summer treat.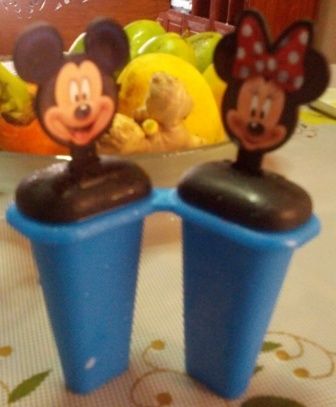 Chowking Happy Paos, the new favorite of my daughter every time she eats at Chowking. These are the new siopao offering by Chowking with two mouth-watering look; Piggy Pao and Panda Pao. With the cute look, i don't want to eat and stare at them only but its impossible. We want to taste the paos the moment they were served.

One pao sells for 39 pesos, 49 with a drink, and box of three for 117 pesos. The Panda Pao is my daughter's favorite because it is filled of chocolate. The other one; Piggy Pao held so much asado inside. With chunks of meat and tasted good. If you love siopao asado, piggy pao tastes like the classic one and only differ in the looks.
Wow, these photos were taken 3 months ago. I don't know why I always forgot to share all the photos I have captured. I browsed my photo files awhile ago and saw many photos that I haven't shared in my blogs and Facebook as well. Anyway, I bought this glow in the dark lollipop as one of Kyla's treats on her birthday last November.
Glow in the dark lollipop was bought in the market and purchased for 90pesos. As far as I remember, a box contained different fruit flavoured lollipop. I think 12 lollipops inside the box. For this lollipop to glow, you need to bend and snap it along entire length, then shake to start glow. Enjoy glow in the dark lollipop especially at night.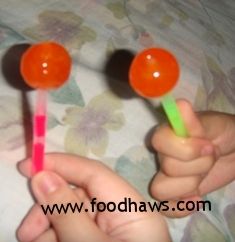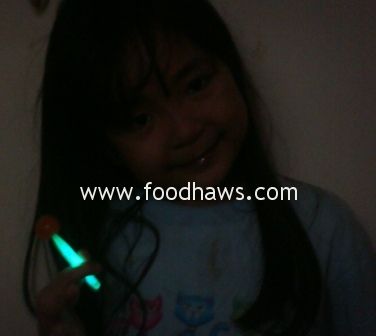 For the past months I was very interested in baking. It was started when my niece from Canada gave us kyowa oven. It's not the big oven but just a toaster. I was eager to use it and my first baked was banana loaf. My first tried wasn't good because it was burned then after few days I tried again and it was done properly. After banana loaf, I tried banana chocolate chip muffins, chocolate chip cookies, carrot muffin, chocolate cupcake, chocolate crinkles and recently apple pie. Thanks for all the video tutorials and the power of google search.
I never thought that I could do baking. Honesty, I don't have all the equipments in baking especially mixer. I do mixing all the ingredients manually. I know mixer is a big help in baking but I still have other prioritize. I hope soon I'll get one. And when that time comes I like to have a mixer lifts at ovis as well. This one saves space and keeps the mixer handy. Anyhow, I'm planning to bake mango pie because this fruit is in season. I will share photos when it's done.
One of my favorite foods is pizza. I can eat and enjoy the simple Hawaiian pizza and of course pizza with overloaded toppings. Eating this kind of food everyday is fine with me as long as the crust is luscious and crunchy. I don't mind the toppings and just what I have said simple to overloaded toppings are always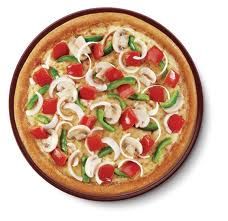 appreciated.
Sadly, pizza is not cheap in fact the more toppings you have, the higher the price. As an ordinary people with little income, I don't regularly eat this food but if I have a chance I will always eat this food. Having coupons are very helpful. I'm not certain if coupons are already absorb in our country but having this provides huge discount and great deals on a certain products.
I know pizza is very popular around the world but I was surprised to know that India is adopting this food as well. Based on what I read Dominos pizza in this country is the market leader in pizza home delivery since 1996. Of course this is just one of the hundreds Dominos Pizza restaurant located all over the world.
They have wide range of pizzas from cheese pizzas to barbeque chicken pizza and other mouth-watering toppings. Did you know that aside from pizza; Dominos offers chicken wings, pasta Italiano, chicken kickers, nutty Choco lava cake, garlic bread sticks and stuffed garlic bread, Butterscotch Mousse Cake? Well, these are just some and still other mouth-watering delicacies that you should miss. Because of these luscious foods, they have captured not only young generations but all ages.
So, better check their store near you and if you don't have time to go out, don't worry because Dominos also delivered sumptuous foods right at your doorstep within 30 minutes. When placing an order, make sure you use Dominos Coupons to make sure you get great deals on their pizza.