Browsing Category: "Lifestyle"
Depression is one of the leading mental health issues for women, second only to anxiety in modern prevenlence. Fortunately, thanks to modern medicine and research, women no longer need to suffer in silence. Although your first trip should be to your primary care physician, in some cases that's not enough. Whether or not you are prescribed antidepressents or other medical treatments, there also are simple steps you can take to treat your depression by changing your lifestyle. Here are 5 practical ways to keep depression from controlling your life.
Stay Physically Active
Multiple studies have definitively proven that physical activity can help fight the symptoms of depression. You don't have to hit the gym for hours to see results, either. A simple walk, run, or swim can make a dramatic difference in your mood, both in the short and long term.
Turn to Friends for Help
Having a strong social network is incredibly helpful for anyone dealing with depression. If you already have one, lean on it in your times of difficulty. If you dont, look into a local womens support group, like the ones provided by Courageous Women Ministries. These groups can help you mentally and emotionally, no matter what you are going through.
Get Outside
Like physical exercise and social support, spending time outside has been proven to have an instant impact on feelings of depression. Spending some time in the sun is ideal, but even time spent outdoors in cloudy weather is good for you. Breathing fresh air will clear your head, and time spent in nature will lower your blood pressure and calm you down. Plus, it will help to distract you from whatever unpleasant thoughts may be spinning in your head.
Do Something You Love
Whether it's a hobby, a sport, or a craft, try to spend time engaging in an activity that still gives you pleasure. It doesn't have to be productive or helpful, just a reminder that your life is still full of potential joy and creativity. Even better, find an activity that can help others, such as crocheting blankets for the homeless or reading to the blind.
Don't Give Up
Depression doesn't have to be a lifetime illness. With proper treatment and perserverence, you too can overcome it. Your family and friends depend on you, so don't give. Keep fighting and you'll win.     
A variety of careers in healthcare require that you wear special clothing. This apparel keeps you safe while treating patients and also makes you recognizable to patients and others in the medical facility. However, it can be difficult to find clothing like Dickies lab coats, nursing scrubs, and other outerwear in your local big box or department stores. Rather than going without the required clothing that you need to work, you can shop for employer-approved outfits today online.
Clothing to Wear to Work
Depending on your particular job, you may need to wear clothing that is both practical and comfortable while treating patients. Nurses, for example, typically wear loose fitting scrubs that let them move and bend easily throughout their shift.
When you shop online, you can find nursing scrubs that are both comfortable and fun. The outfits feature bright colors, cartoon characters, and other embellishments that help you look more approachable while also providing you with long-lasting comfort throughout your shift.
If you are a physician or a lab technician, you may be required to wear long lab coats that will protect you from body fluids like vomit and blood. The lab coats for sale online are available in a wide assortment of sizes and styles. They also meet the professional standards outlined by most healthcare employers.
Medical Apparel as Costumes
When you are searching for the ideal costume to wear for Halloween or other occasions, you may find the perfect solution to this dilemma by shopping on the medical apparel website. The company makes available gear that resembles the same scrubs, coats, and more worn by actors on the TV show Grey's Anatomy. You can dress up as your favorite TV doctor or nurse when you shop online today.
You can also find medical outfits that are made for the youngest of costume wearers. Children love dressing up as doctors and nurses for Halloween. They also love to wear these outfits to mimic Mom or Dad when either parent works in the healthcare industry. The website sells scrubs, lab coats, and other gear in children's sizes. You can surprise your little pretend doctor or nurse with an outfit purchased online.
Healthcare employers expect their doctors, nurses, and other medical professionals to dress the part of their chosen careers. You can find scrubs, coats, and more to wear to work. You can also find medical costumes for sale on the website.
The end of summer is a sad time, but it's luckily not over yet! We still have a few weeks left before the trees start to change colors and the weather gets cold before the winter. If you want to take advantage of the few remaining summer days we have left to enjoy, here are four things to think about… before it's officially too late.
1. Get Some Hiking In
No matter where you live, you can usually find some pretty nice hikes. If you don't live in the lush rocky mountains, maybe it will be more of a walk; the important thing is to be outside before the days get short and nights cold. You can do a quick online search for hikes/walks in your area or you can just wing it and head out. If you are going anywhere unknown or deep into nature, be see to tell some close friends of your plans, and be prepared for any situation!!
2. Picnic Around the Parks
If you can't fit it into your schedules to get out of town for some nice nature hikes, maybe break the adventures into smaller excursions and do a handful of picnics, weather permitting, indifferent parks around your area. A Google Maps search can help you find the closest park to your home. Try to get some other families involved, the more the merrier.
3. Head to the Water One Last Time
For those of you where the winters get really cold, you may want to head to the beach, pool, lake, or water park one more time! Even if you don't enjoy the water, you can take a packed lunch, umbrella, beach games, etc. The activity is the event. If you need something to wear to such a water event, check out the selection barenecessities.com offers. They have great styles and great deals so you'll even be ready for next summer!
4. End of Summer BBQ
Everybody loves a good BBQ. Why not send summer off with a bang, invite over your closest friends and relatives, have some refreshments and get celebrate the end of the summer together. Ask different groups to bring different necessities so not all the responsibility falls on you! Maybe some will even stick around late and help clean up.
If you are into collecting stuff why don't you include coins? There are different kinds of coins to be collected and you can actually buy a military coin if you preferred for this coin.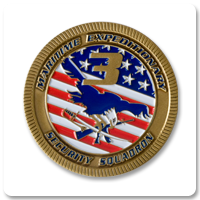 I can help you find the perfect place where you make collectible coins just like the military coins. If you wish for a personalized coin, this is possible and in fact easy to make. All you need is a picture, slogan, logo or anything you want to appear in the coins. Visit the link above and see what the store has in store for you.
Whether you're on a holiday or a business trip, renting out a car to make traveling from point A to B is one of the best ways to make it more convenient and less stressful. Depending on the kind of trip you have, you can actually choose a vehicle that will suit your needs. You can go for an SUV for some adventurous road trips or a small car that is gas efficient if it's only for exploring the city. For people who think "green," hybrid car options are also available so you leave less carbon footprint on your trip.
While some people consider car rental as splurging or spending more than what is necessary. But of course, you are also afforded some lavishness when you choose a nice sports vehicle when you are on a luxury holiday or business trip. It's not every day that you get to experience this and enjoy the added treats such having a DVD player, smart-applications in screen consoles and exciting features.
In some cities, walking around is a wonderful way of exploring sights, sounds, people and the culture. But if you want to check out the country side and go to long distances, commuting or taking the public transport system can be a bit tiring and time-consuming. Make the most of your vacation by taking less travel time from one place to another and enjoying more of the scenery and comforts of being in your own vehicle. You can actually find great deals and affordable car rental offers from different travel sites online – all you have to do is search, compare and book!
It's been a month since summer started. There were times I can't take the
heat especially in the afternoon because of 35 degrees temperature. I want to jump in the water especially in swimming pool but we don't have it at home. The pool we have at home is inflatable swimming pool. It's not big actually small one and can fit only 2 kids. The other day my daughter used it but she didn't enjoy because she was alone swimming in her inflatable swimming pool. Anyhow, the last real pool I visited was three months ago when we stayed in one of the hotels in Manila. I didn't see if their pool has hayward led pool lights because we enjoyed their pool during day time.
During Holy week, Mount Banahaw is popular among mountain climbers. This place is near to us because we are living in Quezon, Province. Mountain climbing activities peak during this time every year. The mountain is considered by many as "holy mountain" so this is popular also to pilgrims. I remember when I was in college; we went in this mountain but we didn't climb the peak of the mountain. We just stayed by the foot of the mountain. We didn't go there to hike but to plant some trees. For sure the plants we planted were already big because it has been decade since we did it. For sure I brought backpack that time but I can't remember what it looks like. Anyhow, if you are planning to go hiking or going somewhere to spend holy week and summer vacation, you should bring bag that can carry all your belongings just like jansport wheeled backpacks.
Well, speaking of Mount Banahaw, due to nonstop climbing activity and litterbugs who have no regard to the environment, the mountain trails have become littered with trash. In the year 2004, the Department of Environment and Natural Resources ordered a 5-year suspension of hiking activity in Mount Banahaw. The last news I heard the suspension was extended to February 2015. So, two more years to go before we finally enjoy this mountain again. I hope all the mountaineers who will come to see the beauty of this mountain will give respect and value the place. (source wikipedia).

It's so tempting to jump in the water when the temperature is 33 degrees. That's the normal temperature in our place since the summer started. Sometimes it changes to 31-32 degrees in the evening but during the afternoon it's always 33. Indeed summer is here already, though sometimes its raining still the atmosphere is very hot. I'm sure many are already enjoying summer vacation. We don't have any plan yet where to spend our summer. Honestly, I don't have extra money to spend vacation but still wanted to go somewhere and enjoy.

Anyway, earlier my daughter was invited by her cousin to their house. Since summer started, they are using inflatable swimming pool in the house. So from time to time they just jump in that pool. Indeed, you can enjoy swimming just staying at home especially if you don't have budget to rent or book expensive hotels and resorts. Inflatable swimming pool is all you need to beat the heat of summer.

It's already past 7pm in our part, I guess my daughter still enjoying her stay at cousin's house. Earlier, I was browsing photos in FB to see if my niece shares photos but I haven't seen any till now, maybe later… hope so.
Just an update.
I sent a message to my niece in FB because it's almost 8pm and yet daughter is not here. She said, they are eating dinner right now, they will send my daughter after dinner. I asked about photos so i can share here but sad to say no photos or even a single photo. My reaction was "whaaaaaattttt"!!! Anyway, niece mentioned that my daughter enjoyed swimming, so … i guess it's more important.
For sure, everyone is aiming to visit the city of love and lights. It said to be the city of lovers and the most romantic place on earth. Well, I guess it's true in Paris. I have sister and relatives here and they are living for so many years. Actually, I have planned of going here before but something happened so it didn't pursue. Anyhow, my sister already has her own family and living in Paris for almost 24 years. I can see the beauty of this place because of the photos she and my other relatives are sharing on Facebook. I even saw luxury apartments in paris france in one of their photos. Last time, they were looking for new abode because the old one wasn't enough for them. The last news I heard, they already found new abode so they're busy transferring all their belongings.
Well, any plans on going to Paris? For sure the city has something to offer not only for lovers but for everyone.
I had time cleaning some of our staff here in the room last Christmas vacation. I have collection of music CD and daughter's  favorite DVD. Many of them were already clattered and you can see them everywhere in the room. So last vacation I cleaned them and put them together sadly many of them were already broken. Before my favorite pastime was listening to music but I don't know why I stopped doing this for a long time. When I was working in my sister's computer shop; one of my work was downloading mp3 songs and transfer it on a CD. So before I don't buy CD to listen to my fave music instead just download it online and saved it on CD.
So when I was cleaning the room I opened my music player so I will still enjoy while cleaning. But to my surprised many of the CDs aren't working same with daughter's DVD.  Before I didn't think of having a second copy and because of what happened I'm thinking if I could find cd duplication online. I have to make duplication with the other CD and DVD left. Aside from that daughter's photos since birth were saved in laptop and CD only. I will check also if they can make photo duplication so I have other copy whatever happens.