Browsing Category: "Parenting"
Hello my tooth fairy. This was last minute book parade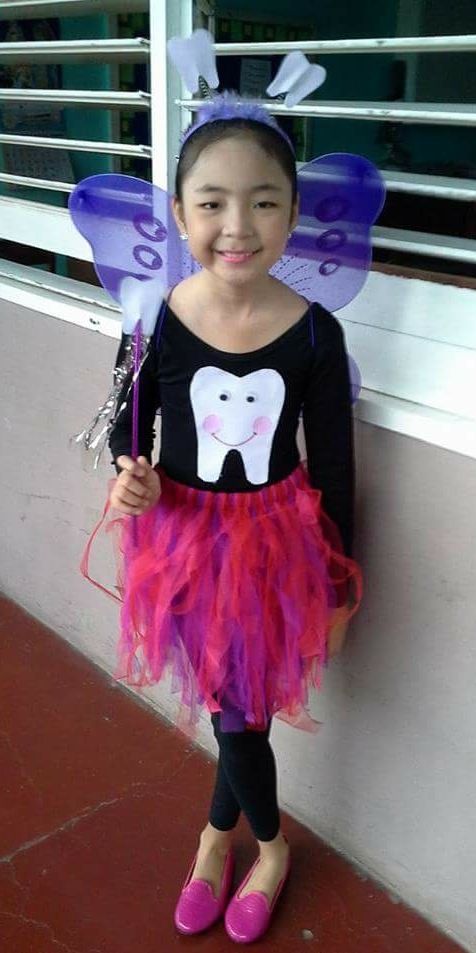 costume of my daughter. I thought she will be using her old Sofia the First gown. It was the gown she wore during her 7th birthday.  The gown still fits on her but because two years had passed, I need to adjust the length. She didn't like to wear it so i need to think of another book parade costume. 
It wasn't compulsory for the grade 3 students but i decided to let her joined the event.  I searched easy costume and what i saw was tooth fairy costume. I find it easy so i chose this costume for her.
For the costume, she needs black leggings, black leotard, tutu and wings. She already has black leggings and tutu, so i bought black leotard only. I just fix the tutu because it was used long time ago already. I put tooth on her leotard using white felt paper. I added happy face with google eyes. Gladly, there was cheap fairy wings available. This wings already included headband and wand. I made a little changes by changing butterfly design into tooth on the wand and also to the headband. I matched her costume with pink flat shoes to match on her tutu. My effort on doing this has paid off because she liked it.
My daughter is no longer a baby. She just turned 9 last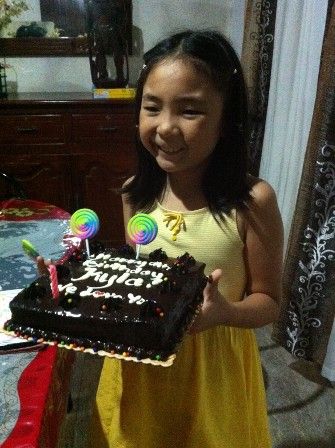 November 10. Time flies … if there is a chance to turn back time, I would love to. I feel there were many things we didn't do for the last years. Unfortunately, what I'm thinking is impossible to happen so have to move forward and see what this year would offer for my daughter. Hope she will do many new things. Hope things that we didn't do for the last 8 years will happen this year and the coming years. Above all, I pray that God will continue to bless and guide her while growing up.
Anyway, I didn't prepare for a huge celebration. We just had dinner in the house. I cooked tuna carbona. I learned this simple pasta food from my sister and it turned out luscious. I roasted turkey in the oven, thanks to my brother for the turkey. He is raising 6 turkeys and we need to roast one for this day. So sad for this turkey but we enjoyed eating it. For my daughter to feel her 9th birthday, I bought cake in Red Ribbon. Happy birthday to you my dearest Kyla. Sorry if you can't get everything but I'm glad you understand the situation.

Kyla loves to drink Milo. Good to know there is ready-to-drink available in the market. I saw their promo of free champ cooler when you buy 4pcs Milo ready-to-drink. I grabbed it. I mentioned before that I do love getting freebies. Not all the time but if we have budget, she is bringing ready-to-drink Milo in school with this champ. I believe this cooler could make her Milo stay cold. By the way, she is using this champ cooler with her yakult as well.
Ooops, I need to search online about woodwind and brasswind instruments a friend of mine is asking a favor if I could find information on these two instruments. She is making a report on this stuff.
Save
Save
Last week i went to my daughter's school to get her first grading report card. I was happy with her grades although she wasn't included in top 9. She got 84 in Reading. It's a rule in her school that below 85 will not be included in the top list. So I'm a little disappointed Anyway, but still grateful that in other 9 subjects she was included in the top students. Let me share to you, she was Top 2 in Christian Living and computer, Top 3 in English, Mathematics and MAPEH (Music, Arts, Physical Education and Health), Top 4 in Sibika, Top 5 in Mother Tongue and Science, lastly she was top 6 in Filipino. She was achievers in all her subjects except in Reading.
Overall I was happy with her grades but we need to make extra effort for her to be included in the top list. By the way her adviser told me she was number 9 in her class (out of 35) if based in average but as I said those with grades below 85 will not be included in list. So we are hoping next report card she won't get 85 below for her to get spot. Oh well, good job kyla, just enjoy your school… no pressure!
My daughter asked me to make clay dough. This wasn't the first time because we made one last summer. Since there was no school last Tuesday we made our own clay dough. By the way, I just followed tutorials on youtube. You can choose to cook your dough or not at all. I read that cooked dough has a better texture than uncooked varieties. And you need to use cream of tartar, it helps to make your dough more elastic.
What I made was no cooking and just mixing the ingredients. If you have flour, salt, water, oil and food color, you are good to go. I just mixed everything and formed dough. I was happy to have clay dough without buying. It is expensive to buy clay dough so as much as possible we make our own dough. It is messy doing this thing but it is fulfilling when you see your daughter's happiness.
Daughter made this character from Peppa Pig. She put it on her huge egg. She wanted to cover it all with clay dough but I think this one looks good already.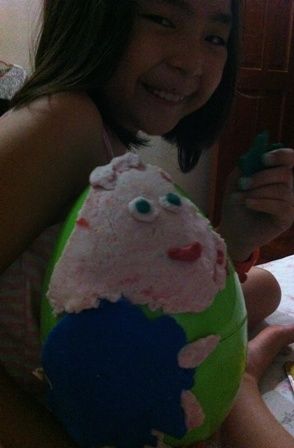 She made Sponge Bob as well but she was lacking of yellow dough so it didn't turns the same as Sponge Bob.
Anyway, it has been 4 days since I made her clay dough/playdough and surprisingly the dough was still soft. Next time, I will make again but will cook it. I have to see which one is better.
It's official, summer once again here in our country. The other day someone gave me a flyer and when I read it, it's an invitation to attend different activities this summer especially for the kids. Learning instrument caught my attention. I really like my daughter to learn any kind of instruments. His cousin left his ukulele when he went back to Canada. My daughter sometimes using it but I wanted her to learn this instrument deeply. She has also an organ in the abode but rarely touch it. So I hope this summer we will find time to learn this stuff. Sometimes money is the dilemma heheh but I have seen other people learned instrument just by watching youtube. We should try this one. By the way, I saw ariette instrument while watching youtube. This instrument looks interesting. The sound produces is very nice to hear and I believe you can create different sounds out of this instrument. Oh well, I hope our summer would be a productive one for me and my daughter.
Time flies only few days to go before the end of school year 2015-2016. My daughter is currently in grade 2 and in the next school year, she will be attending grade 3. I remember, the first time she attended nursery class. She cried a lot during first week of her stay. I'm glad it's different today and she loves going to school. Her performances are fine as well although she wasn't part of overall top 10. But she was included in her class and the last grading my daughter was top 5. For me it's already a big achievement. Now, they are in the last quarter and doing their final examination since yesterday. It will last until Tuesday next week. I believed after the exam, it will be the start of summer vacation. Oh well, will have to start our review. She needs to review for Math, Christian Living, English and Filipino. After this we will finally celebrating and starting to enjoy school vacation.
I am the happiest parent hahah! Earlier I attended meeting at my daughter's school, this was regarding the card distribution for first grading period. Last year when she was in grade 1, the teacher told the list of honor ahead of time. Now, her teacher didn't give the names included in the honor roll. I keep on asking my daughter before the meeting the list of top students but she told me that her teacher didn't tell them.
After some talks of the teacher, she finally gave the card one by one. Oh before that, she mentioned the name of the top student from 1 to 10. I was happy when I heard the name of my daughter on eight spot. When she was in grade 1 she didn't make it and not included. So, my happiness is really overwhelming. I think one of the reasons why she didn't include in the top students was because of her reading. She isn't a fast reader so it was a big factor. Now, I can't say she reads fast but compared when she was in grade 1, big difference already.
I believe on my daughter and she will make it on top again. She doesn't have tutor unlike almost all her classmates. She doesn't like having tutor so I am the one who helps her in all the lessons from the start of her school. She just needs to develop her reading. Congrats again, I know one day you can read everything here. Keep up the good work and I'm always proud of you!
Kidzoona an indoor playground from Japan is now here in the Philippines. A playhouse that is enjoyable for both children and adult. Gladly SM City Lucena has this playground, actually newly opened last Saturday (June 11). My daughter already experienced this playground last June 12 and she was really happy and enjoyed the place.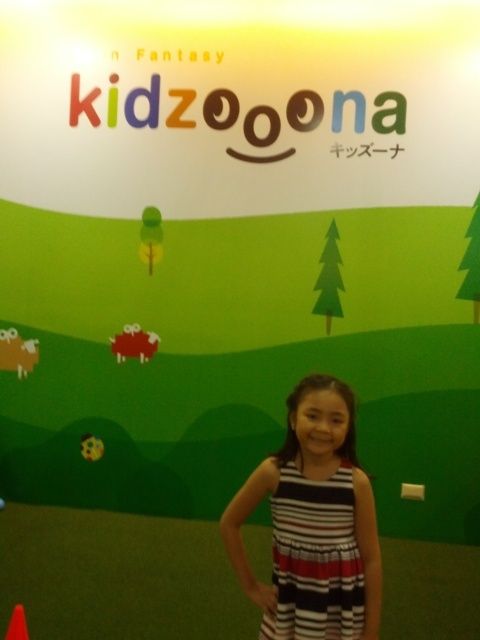 Here is Kidzoona's rate: 1 hour for Php 200
2 hours for Php 300
3 hours for Php 400
Admission fee is for 1 child, 1 guardian is free of charge. If the number of guardian is more than the number of child, 1 adult is for Php 100.
So what can you expect from Kidzoona?
This playground is like a role play area where your kids can pretend as the staff, worker or the owner of any establishments. There is uniform for every job that makes job more realistic.
Here, she works in a burger station. I find her uniform cute on her. It's like she is really in the burger store. The miniature burgers, fries and other foods from burger store are really cute and look real.
Tired working at Burger Station, try working in a Flower Shop.
Sushi Bar Master.
How about an Ice Cream Store? This one is cute, little girl came in the store and buying an ice cream, see… she is holding money to pay for the ice cream. (Sorry blurred photo)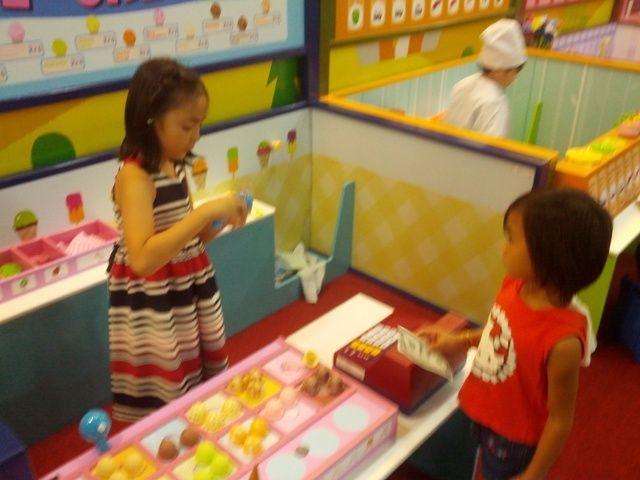 My daughter preparing the ice cream for the little girl customer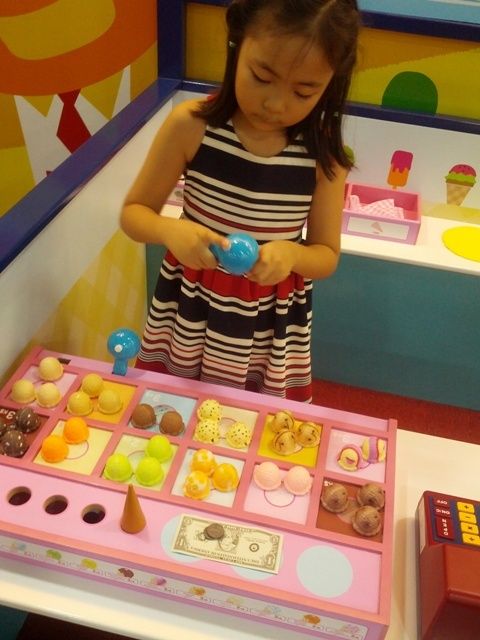 Visit Supermarket for vegetables and fruits
And be a vendor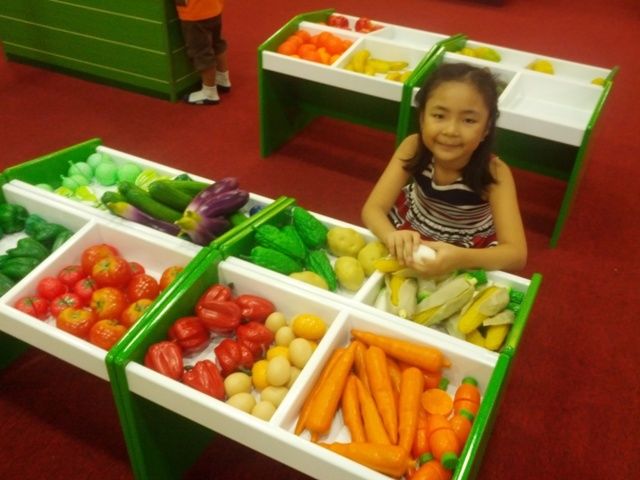 Work as Nurse in a Hospital
Aside from these different role plays, my daughter enjoyed the ball pool area. It's huge and there are slides where you will fall in thousands of small balls. In the other side there are big inflatable slides.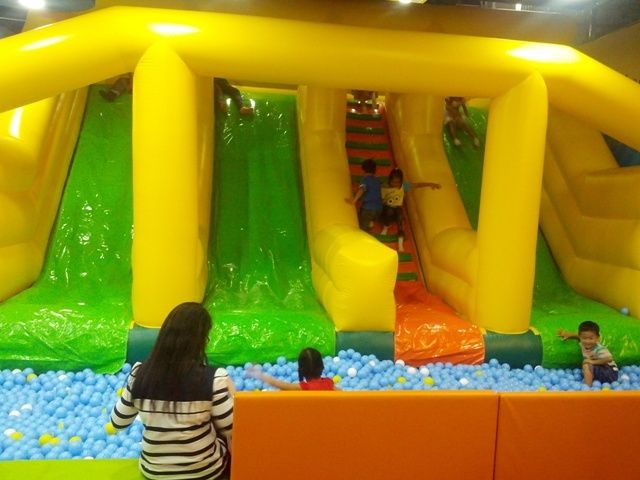 So what to do in the ball pool area? Pretend it's like real swimming pool. Try diving, floating, swimming or simply relaxing.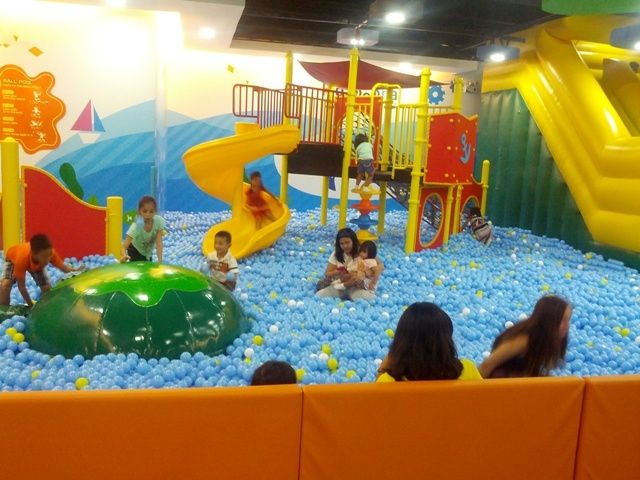 Inflatable ball ride, roll your self or other will roll it for you. I tried this with my daughter, its fun but got dizzy a little but my daughter enjoyed it.
There is also a place where you could use your imagination, build something in this place. Its like playing blocks but they have different materials.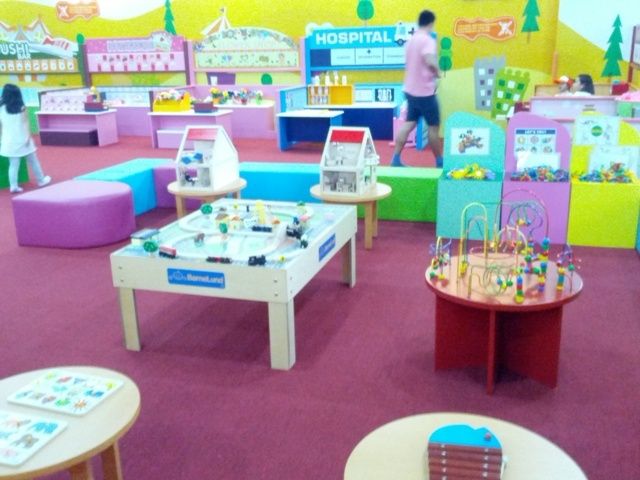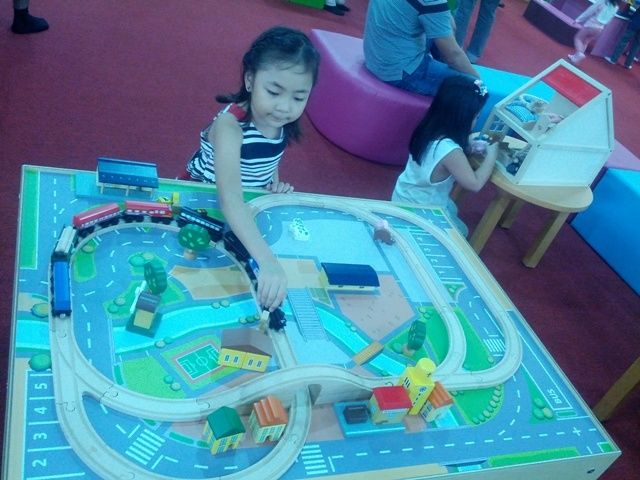 I like there is a place where guardian could sit and relax for awhile while waiting for your kid but since the place is not only for kids it's best thing to play with them or simply take photos of them while playing. Sorry need to hide the people sitting, I don't have permission to post their photos here.
I also saw drinking area, I guess its free to use. By the way, foods are not allowed inside. Before you go to Kidzoona make sure you wear socks, a must to wear inside the playhouse.

My daughter played for 2 hours but I think the time is not enough to enjoy everything at Kidzooona so for sure this won't be the last time.
The staff gave my daughter balloon and jelly bean candies as their way of thanking for playing but this is not everyday, I think until July 26 only.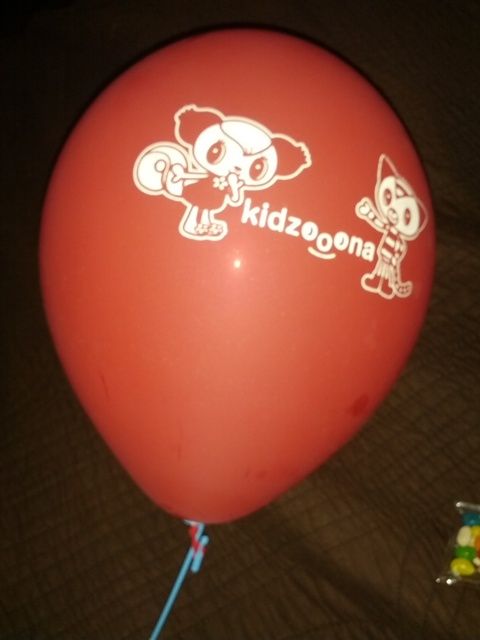 Breast pumps of high quality shouldn't trigger any discomfort at all. However, ones that aren't well-made, or don't sit well on you, may cause pain and/or discomfort. For this reason, it's very important to source out a high-quality breast pump which provides gentle performance and never causes a single twinge of pain!
When you select a breast pump, you'll be able to automate the process of expressing breast milk and you'll find that you're able to organize your baby's feeding schedule a lot more easily.
Modern Moms absolutely love breast pumps! Even Russian
supermodel, Natalia Vodianova, utilizes a breast pump daily in order to feed her baby son…and she's just one example of a busy woman who wishes to feed her child the old-fashioned way, by offering the baby natural breast milk, rather than formula.
If you want your infant to have breast milk too, but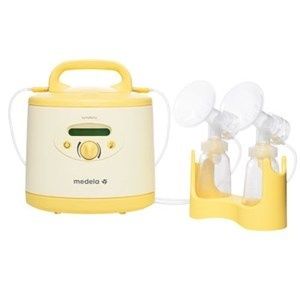 can't always be there to feed him or her directly, expressing your breast milk via a breast pump and then storing it in baby bottles will allow you to keep your baby properly fed, whether you are there to feed him or her, or not.
Even if you're there, you may find that offering your baby a bottle of breast milk is more convenient at times. For example, if you're at a mall food court, you can have a snack or meal while your baby enjoys a bottle and you won't need to worry about breastfeeding in public. Breast pumps make the process of feeding infants very convenient.
As you can see, these products offer plenty of advantages. However, they do come in different styles, so it's important to shop around in order to the best pump for you. In addition, you should look for product reviews in order to establish the popularity and performance of different makes and models. When you do so, you'll empower yourself as a consumer and a Mommy, as you'll be able to find the products which really deliver for other mothers.
Seek out Review Websites
Marketing materials for breast pumps will always make them sound great. You will therefore need to dig a little deeper in order to find the styles which work well in the real world. Your best bet is to visit dedicated review websites like BabyStuff.tips, or visit larger online retailers and check out their selections of breast pumps. Then, see how customers rank them and what they have to say about them. Look for a highly-rated product will earns tons of five-star reviews and gets very few "pans".
Bear in mind that you'll need to think about which style is best. For example, if you want automated performance for home use, electric is probably the best choice. If you want something cheap and portable, a manual design may work for you, although it won't offer the same fully-automated performance as an electric design. So, when you're reading reviews and checking out products, think about the type of design that you want as well. Adding the right search term, such as "electric breast pump" to an internal search engine or Google search will help you to get targeted results.