Hello my tooth fairy. This was last minute book parade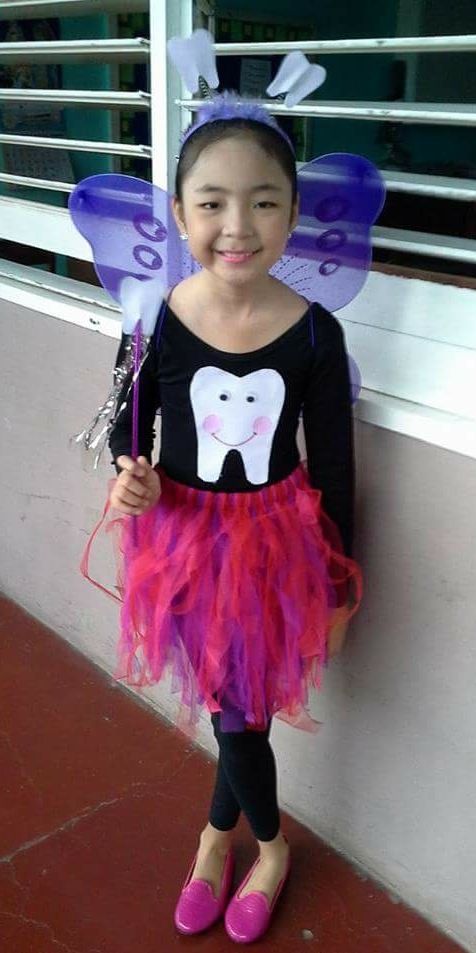 costume of my daughter. I thought she will be using her old Sofia the First gown. It was the gown she wore during her 7th birthday.  The gown still fits on her but because two years had passed, I need to adjust the length. She didn't like to wear it so i need to think of another book parade costume. 
It wasn't compulsory for the grade 3 students but i decided to let her joined the event.  I searched easy costume and what i saw was tooth fairy costume. I find it easy so i chose this costume for her.
For the costume, she needs black leggings, black leotard, tutu and wings. She already has black leggings and tutu, so i bought black leotard only. I just fix the tutu because it was used long time ago already. I put tooth on her leotard using white felt paper. I added happy face with google eyes. Gladly, there was cheap fairy wings available. This wings already included headband and wand. I made a little changes by changing butterfly design into tooth on the wand and also to the headband. I matched her costume with pink flat shoes to match on her tutu. My effort on doing this has paid off because she liked it.